We arrived in Cologne by train from Koblenz.


We didn't do much during our stay because neither of us were feeling particularly well, and the weather was shitty, which did nothing to encourage us to get out and about exploring the city.
We did eat out a few times though. We ate lunch at Papa Joes Biersalon, Laura had Dicke Bohnen Speck, pork belly with beans and béchamel sauce. I ate chilli con carne.


We also ate at a Thai restaurant a couple of times, Kitti Chai Thai Street Kitchen and Bar (Ehrenstrasse 81, 50672 Cologne). On our first visit Laura had duck in a coconut sauce with rice, I had Thai chicken soup. On our second visit I had duck in a spicy chilli with rice, Laura chose prawns in a vegetable and coconut sauce and rice. Both times our bill only came to €20, including drinks.

Apart from eating we did venture to the Kölner Dom, and the Rathaus. The weather was miserable, but we still shot a couple of photos and a tiny bit of video.
Just about the only other thing we did during our visit to Cologne was pop in to several of the beer houses.
Despite both of us feeling unwell, and the freezing cold snowy weather we enjoyed our time in the city. Then it was goodbye Cologne, and goodbye Germany
Video of Cologne, Germany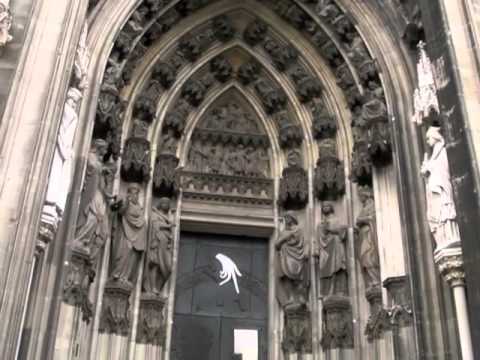 Photos of Cologne, Germany

Instgram photos of Cologne, Germany